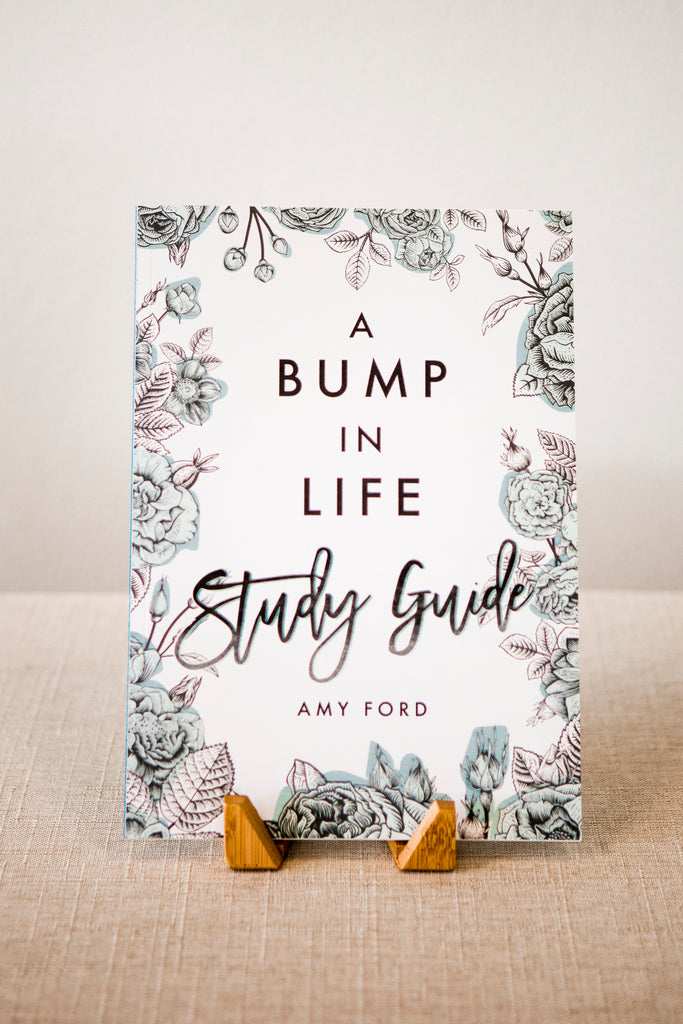 A Bump in Life Study Guide
Whether you just recently found out you're unexpectedly expecting or you're a mom that is unexpectedly single, God is not surprised. He created you, loves you deeply, and is so full of mercy. You may feel like you've had some bumps in life, but God is with you every step of the way. 
In A Bump in Life Study Guide, you will be encouraged and empowered to walk in the authority that you have been given as a child of God. You will learn how you're not a victim but an overcomer and wherever you are going, God has already paved the way. When we hear, believe and obey His voice, He will give us His wisdom to help navigate through the "bumps." 
* This is not the standard Embrace Grace or Embrace Life curriculum but is an added resource for anyone that needs encouragement during a bumpy season in life.
*A Bump in Life Study Guide can be purchased by itself or is a great accompaniment to A Bump in Life book.
*A Bump in Life Study Guide is NOT the Embrace Grace or Embrace Life Curriculum. It is a compliment to A Bump in Life book. 
Author: Amy Ford
Review:
"Wow! I LOVE the study guide so much! It is full of excellent, relevant topics for the girls that we serve. I especially love the identity, relationship and spiritual sections. Amy, the story you included about Erin, the mom dying of cancer, and how she recorded videos for her daughter to give to her after she died, and then how you tied that to Our Heavenly Father giving us His Word (a love letter), was so powerful. I was in tears reading it! Thank you for writing such a beautiful, heartwarming book! It really blessed me, and I can't wait to incorporate it at the pregnancy center as we launch a mentoring program, as well as in our EG group."
-Holly Tate, Client Services Director, Arlington Pregnancy Centers
---
Share this Product
---
More from this collection